Meet our Leadership Team
AA Decon's leaders embody our Core Values by putting integrity, quality, and family at the forefront of everything they do.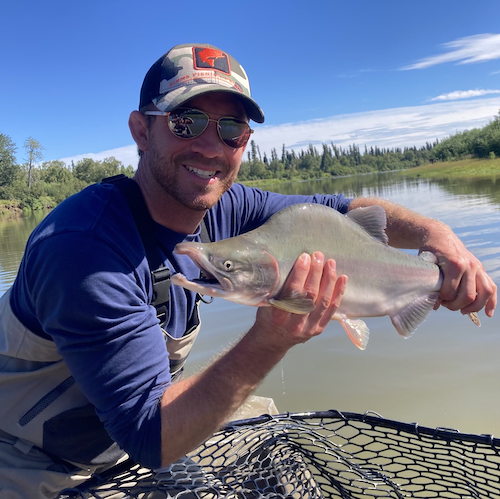 Craig A.
Co-Owner | Client Coordinator, Office Manager
Craig is our clients' first point-of-contact. His extensive regulatory and industry knowledge helps guide our clients through all of their options when dealing with the intimidating process of drug decontamination.
Craig has a background in small business management and worked as General Manager for one of the largest providers of Methamphetamine remediation services in the nation before beginning his own venture in 2022.
Outside of work, Craig's hobbies include woodworking, fly fishing, produce gardening, and volunteering as a high school wrestling coach. Above all, Craig loves spending time with his wife and their four energetic daughters.
Washington Department of Health Clandestine Drug Lab Cleanup Supervisor Certification No. S-005-21R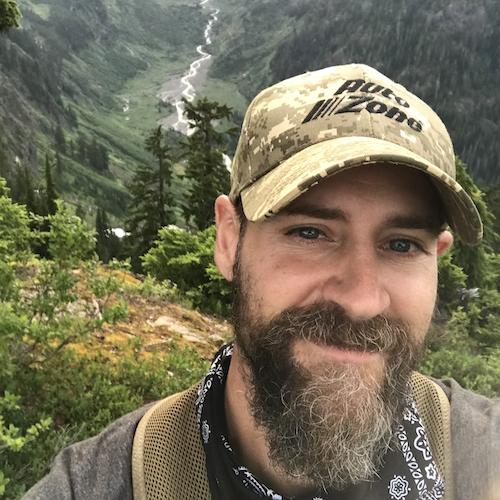 Rodney T.
Co-Owner | Project Manager, Superintendent
Rodney oversees the completion of all of our clients' decontamination projects. Our clients greatly appreciate both his empathy as well as his to-the-point approach when explaining timelines and updates.
Rodney has a degree in Microbiology and spent seven years working in laboratory settings before transitioning to a career as a Construction Project Manager. His education and background in both science and construction management culminated into the creation of AA Decon where he now utilizes all of his knowledge and prior experience to serve his clients.
When he is not managing AA Decon's operations, you can find Rodney hunting, hiking, or at the lake, usually with his three kids in tow.
Washington Department of Health Clandestine Drug Lab Cleanup Supervisor Certification No. S029-22
Our Core Values Influence Everything We Do
We know that the foundation of every client-contractor relationship is trust. Without trust, a positive relationship cannot be formed. Further, we know that the industry of residential hazardous materials remediation is fraught with unethical and dishonest characters.
Thus, we fiercely adhere to our integrity first policy. This principle of integrity influences each aspect of our business every day. From inter-team member interactions, to client coordination, to regulatory adherence. AA Decon team members are always honest and forthright.
As Navy Seal Jocko Willink wrote – "Implementing Extreme Ownership requires checking your ego and operating with a high degree of humility. Admitting mistakes, taking ownership, and developing a plan to overcome challenges are integral to any successful team."
AA Decon's leadership team sets this example and works with each team member to develop this attitude. Because of this, our client's are never given lousy excuses for failed expectations and our quality of work is always improving.
Each of our team members has a family to go home to each night. And each project we work on will impact a family's future living environment. This is why we do not compromise in matters of safety.
A site specific Health and Safety Plan is developed for every job site our crew members step foot on. Our superintendents and crew members abide by those safety plans to ensure that work-site injuries are minimized, contaminants are not trasnfered into vehicles (and then onto crew members' homes), and all decontamination standards are successfully acheived.
State and Federal safety and decontamination regulations set many minimum requirements for our team members. Some people would consider those requirements to be tedious or monotonous. AA Decon crew member's are trained to be conscientious and disciplined when applying any safety or remediation guideline to their personal work.
Whether the task is properly doffing PPE or thoroughly HEPA vacuuming a bedroom, our crew members set the industry standard.
All of the preceding core values are meant to serve one over-arching goal – that is to support the families of our team member's and our clients.
Co-Owner's Craig and Rodney have both worked for employers who put their own priorities above their employees' family priorities. When starting their business together, Craig and Rodney decided to build a foundation from the very beginning that supported a work-life balance. Their families, and their employees' families are incredibly thankful.
Further, our family-centric ethos empacts that way in which we perform our services. Many of our regular clients are low-income housing providers who seek to serve families and individuals who are struggling with poverty. Some of those individuals are battling poverty as the result of untreated drug addicitions. Others are young mothers and their children who are escaping domestic abuse. Many times, those children will live in the same apartment unit where the individual struggling with drug addiction lived previously. Our desire for those children to live in a safe and healthy environment motivates us to provide the highest quality remediation services possible.